Graham Reid | | <1 min read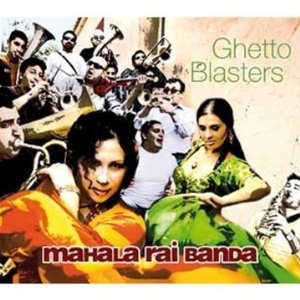 Okay, definitely not for every taste but here is clubland, rocked up Gypsy music from Bucharest driven by a brassy horn section and hefty backbeats, and fronted by singer/composer/violinist Ionita Aurel.
At times it sounds as much mad Mexican as Balkan and when guest voclaists Jony Iliev and Tato Garcia come in on Solo Part Ti there is an almost dangerous passion brought to bear.
So from drunken wedding music to crazy pop and a beautifully melancholy Balada, this is tradition-meets-modern, a supergroup with stellar guests (Sorin Constantin and others) and a party of handclaps, horns, accordions and a driving rhythm section.