Graham Reid | | <1 min read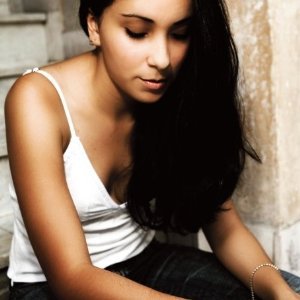 Regular readers of Elsewhere will know that not too much of that self-satisfied, cooler-than-you, breathy bossa gets a look in. It bores me witless.
But here is an exception: this is cool for sure, but it also swings, Malheiros has a voice of depth and flexibility, and the backing musicians are superb jazz players who come at the music from interesting angles.
This is a rejigged and re-presenting of the acclaimed 2008 album by Malheiros which now includes remixes, two instrumental versions and an unreleased track, so is effectively almost a new album entriely.
There is some remarkable playing here: check Fernando Moraes' piano over chipping wah-wah funk guitar on Von Voar; get into the vocal glide on the shuffle bossa groove of Nova Estacao; note the urban feel and swooping disco strings on the Paradiso re-working of Connexao . . .
Even if bossa/Brazilian music isn't your thing, this daughter of the legendary Alex Malheiros (bassist with Azymuth) delivers something pretty special here. Again.