Graham Reid | | <1 min read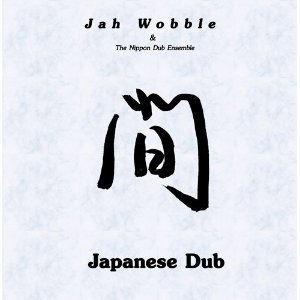 Because Japanese folk tends to be elegantly austere and melodically understated you could think there's not a lot to flute, koto and percussion that could be done by way of dub.
But that would be to underestimate world music explorer Jah Wobble who previously delivered an exceptional -- and unexpected -- album of Chinese dub.
Here with a small ensemble of Japanese and Western musicians on material which can seem already reduced to essential elements, Wobble brings out rumbling percussion and deft bass work (never too hefty as befits the sound), loops vocals, echoes what little there in the percussion and occasionally (only very occasionally) makes these songs sound tetchy and almost aggressive.
K Dub 05 takes a Brixton bass line walk but is pure Japanese folk in every other element. And it works.
There is a hypnotic effect deployed here too - but when the chant backing vocals on Hokkai Bon Uta come in you'l be wide awake.
So this is beauty and the beats . . . with lonely flute, resounding taiko drums and dub-bass.
Another surprise from Mr Wobble.