Graham Reid | | <1 min read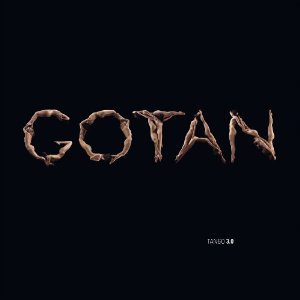 After their double live of 18 months ago some might have thought this slippery trio (and guests) who have made tango-cool albums a life-style accessories would have exhausted their self-invented genre.

And while this album is no huge re-invention for those who are ho-hum about them (this writer), the dub elements, more pronounced tango-noir and slippery horn parts discreetly elevate this one in places.

Vocalist Cristina Villallonga brings slow steam to the milonga (tango hall) on Desilusion over a slightly annoying spoken word thing; Mil Millones is jazz-dubbery for cocktail hour; De Hombre a Hombre is jazz-spaghetti western with bandoneon; and the rolling rhythm of Panamericana will challenge those who like their Gotan as background.

Others among the 11 tracks are less successful: the children's chorus on Rayuela irritates; the low vocal rumble of Tu Misterio sounds like an outtake from a Cirque du Soleil soundtrack; and other material (La Gloria, the orchestrated ballad Erase Una Vez) add little to what Gotan Project have already given us. Too many vocals samples rolled in throughout also.

So, hints of new directions but too often reverting to familiar paths.