Graham Reid | | <1 min read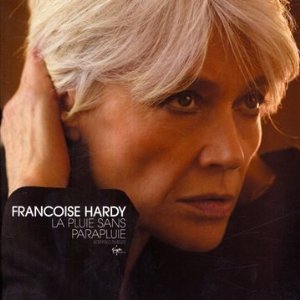 At first glance this might just seem to be one for those who knew the title meant "Rain Without an Umbrella" or just want a bit of that breathy chanteuse mood music for dinner parties.
But if you are in the latter camp you will be a little surprised: although this certainly has reflective ballads over piano and soft strings, Hardy's vocals are more prominent than mere background wallpaper and there are other songs (the darkly poppy Champ d'honneur) which leap to your attention over guitare electrique and batterie . . . and Les temps de l'innocence has a melancholy alt.country feel -- albeit set in a cafe on a boulevard on the Left Bank.
There is grace and elegance here too (the lovely, cinematic and softly orchestrated Esquives) alongside some subdued guitar pop (Mister, and the sole English-language song Memory Divine).
So while you get the atmospherics there is also more to grab onto than vapour and dissolving beauty.