Graham Reid | | <1 min read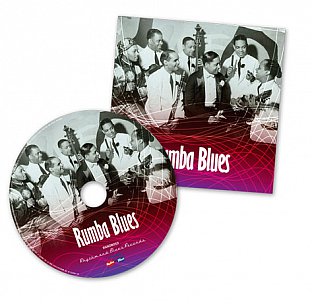 From the same label which has brought the superb 4-CD sets of rhythm and blues (here) comes this equally excellent 26-song collection of post-war material which had soaked in a Latin rumba-shuffle influence.
And when you look at who is here, that influence was considerable and across a wide range of artists: T-Bone Walker; the Johnny Otis Orchestra; Lowell Fulson; r'n'b legend Big Mama Thornton (Hound Dog, of course); Ray Charles and BB King; piano players Professor Longhair and Fats Domino (and singer Dave Bartholomew) out of New Orleans; jump-jive genius Louis Jordan; the little known Ray-O-Vacs . . .
This is slippery and seductive music with that tricky undercurrrent that rumba beats bring, and to hear how thesee diverse musicians adapted and bent it to their own styles is just a whole heap of fun.
More than that though, if you take the time to read the liner note essay -- and the detail on the singers/perfoemrs/songs -- this collection (subtitled "How Latin Music Changed Rhythm and Blues Vol One 1940-1953") is instructive history.
But history that will put a smile on your face and dip in your step.