Graham Reid | | <1 min read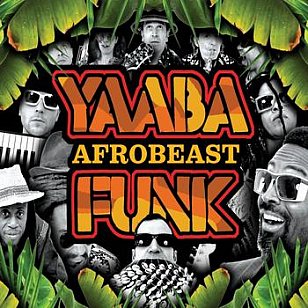 Here's a true meltdown of many African styles from a multi-culti/multi-continent group from Brixton which pulls together juju guitars and a horn section, brings in some rolling Afrobeat percussion of the old style and deliver the brew with a dose of palm wine warmth and Ghanaian highlife.
Purists may bemoan the all-in collision of sounds but it works and hits head, heart and feet simultaneously, and doesn't overplay its hand in the horns and percussion which are busy but masterfully restrained.
Not exactly essential, but certainly an album to keep the home fires burning on a cold winter night.