Graham Reid | | <1 min read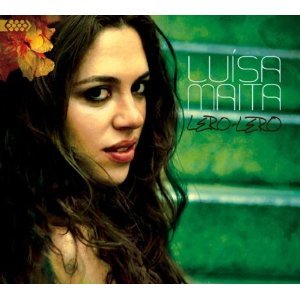 There are perhaps a hundred or so singers such as Luisa Maita in Sao Paolo but doubtless her family connections -- mother a concert promoter, father a musician, uncle owning a record label where she worked -- gave her the opportunity which others lacked.
But out of her musical background and connections (and she ain't from a broke family) she emerged as a successful songwriter first of all, then a performer.
This is her debut album -- snapped up by Cumbancha's boss for the new Discovery imprint -- and there is a deliciously languid feel to material like the dreamy Mire E Veja and dark, Afro-acoustic samba Marie e Moleque which sit at the midpoint.
Maita cleverly layers her vocals on the spare Anunciou with its off-centre percussion and odd little sonic touches (the spirit of Tom Ze perhaps?) and her arrangements are discreet.
With a touch of scraping viola and fiddle alongside the programming and acoustic guitars, this is a lovely album which insinuates rather than overtly states . . . and Amor e Paz right at the end takes it out on a sound as gentle and restful as a warm sea breeze across the top of a sunset cocktail.