Graham Reid | | <1 min read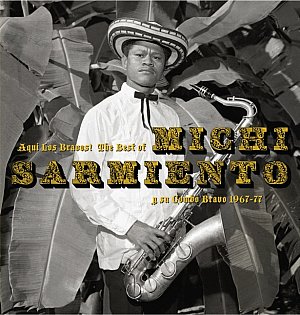 Time to push back the furniture and clear some dance space, or at least hit the Google search for the background to this Colombian band leader.
Apparently the young Sarmiento pulled together local styles with Nuyorican boogaloo and kicked things up a few levels when playing in the red light district of the coastal town of Cartagena.
This sweat-inducing 16 track collection of material recorded in the decade from 1967 by the hot young saxophonist and band leader (whose father was an in-house arranger at the famous Fuentes record label) pours high octane rum on the dancefloor and set it alight with short songs big on rhythm, his bop-styled sax and the group Los Bravos (of course) owe a little to rollicking big band jazz.
Vamos Negra is a live track (possibly faux-live however) which opens with hoots and cheers, Hong Kong has an appropriately "Chinese" musical reference and most of this will have you pulling out the limbo bar.
Music of the night which glows like burning sun. Hot stuff.