Graham Reid | | <1 min read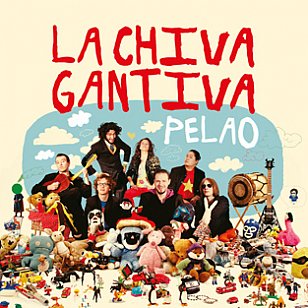 With horns and electric guitars, this outfit which was formed in Brussels by expat Colombian percussion players bring as much funk and Fela Afrobeat as they do rocked-up South American sounds which must physically threaten any fragile Womad stage.
And with other members from Vietnam, France and Belgium they certainly embody the Womad spirit.
But as with most such vigorous albums you feel you are only getting a narrow view of them here and while this has a much kick as three short blacks and a tequila slammer chaser it would only make absolute sense if they were standing a few metres away and tearing up the sound system.
Play louder.