Graham Reid | | 1 min read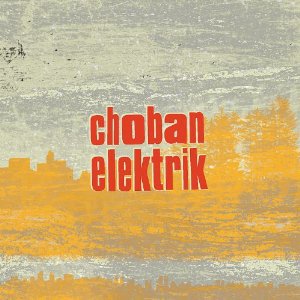 Among the more irritating people on the planet are those who ask you if you've heard such'n'such a band (usually utterly obscure, not available to hear on Spotify or buy through some on-line source) or a DJ who bangs on about rare grooves from some far flung corner of the planet only available on massively expensive limited edition vinyl import.
When you say you haven't heard these things they get into exaggerated eyeballs-wide surprise and start treating you as if you were some lower life-form. It's just smarter-than-thou nonsense.
My response has sometimes been blunt: Look, you know things I don't, I know things you don't so . . .
But if you want to get your own back on such get-a-life types, then here's the album for you, especially if your arrogant interrogator is into hard-to-find prog-rock or weird world music from archives.
Bang this on and tell them it's an obscure release from Macedonia in the Seventies that you came across in a distant corner of on-line and they'll be persuaded on the evidence of boiling electric piano, keening violin and the amalgam of Balkan folk and jazz fusion.
It's as if the guys from the folk club in Sofia heard Jean Luc Ponty electric violin albums or Miles Davis funk and got up a head of steam after a night on the local turpentine.

In truth it's a new release from earlier this year and some of this Brooklyn outfit have arrived at this music via time in a Frank Zappa tribute band, and were previously known as Electric Balkan Junkyard and Electric Balkan Garage.
So this is world music by a different and more edgy route, and if your definition of the genre begins and ends with the word "authentic" then you needn't linger here.
But it's also very cool in its own right: the muscular playing playing, rock-guitar crunch and exotically serpentine melodies they borrow from the region makes for terrific play-loud post-Zappa rock.
It's different and you'll probably enjoy it for its own sake, but it's also useful in fooling those looking to outbid you on those lost Seventies prog classics.
Oh, and you can buy on amazon or through iTunes. Easy!