Graham Reid | | <1 min read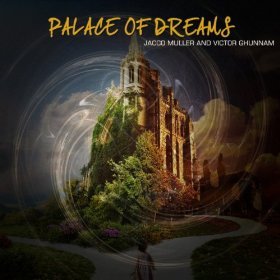 Regrettably like the proverbial curate's egg, this is good in parts.
But then again, too few to mention.
Following their Viento del Desierto collaboration in 2009, Dutch flamenco guitarist Muller again teams up with oud player Ghannam. And on paper this looks an even more daring bridging of cultures and styles which brings in electric guitar, tabla drums, synth-strings and electric oud.
However the possibilities available sometimes err perilously close to exotic New Age (Velvet Moonlight, the title track). But mostly this delivers Middle Eastern and flamenco melodic drama (the dueling strings on Wandering Nomads), broody balladery (Mirador de Daraxa) and heel-clicking rhythms (Raq's Al Sultan).
The spaghetti western Old Snake Boots is full of stereotypical wind-blown melodrama and Telecaster twang'n'distortion which is okay but sits at odds with most things here, and the short pieces (WaHee, Turquoise Sky and Dusty Roads, all well shy of two minutes) sound little more than soundtrack filler.
So a mixed bag which at its best crosses the cultural and musical divides, but too often doesn't deliver on the promise or potential.