Graham Reid | | <1 min read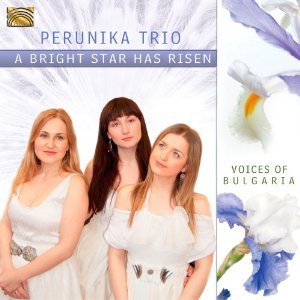 While there can be a few problems with "file under rock" or "file under world music" on your album cover, having "Voices of Bulgaria" on your cover as a subtitle inevitably invites comparisons with the great ensemble Le Mystere des Voix Bulgares.
Almost 30 years ago that group arrived with a remarkable album of unaccompanied vocals which were heart-stopping in their almost-holy emotional intensity.
These three young women — who pose awkwardly like "Bulgarian Idol" semi-finalists for the cover photo — can have none of that frisson of the unexpected, not the least by conjuring up that lofty associaition.
While their plainsong style is delightful, earnest, and professional, there's little here which might have you reaching for the repeat-play button, although the quirky "Na horoto" ( a tongue tricking village dance) and the affecting traditional "Adoration of the Virgin" are certainly high points.
But that's relative in what is undeniably pleasant but often little more.