Graham Reid | | <1 min read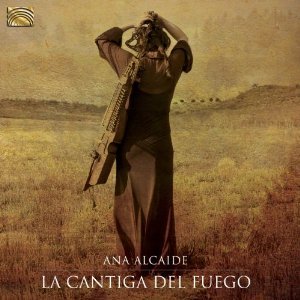 Although perilously close to New Age music in places, this gently beguiling album should find wide favour because within it are familiar melodies and chord progressions found in Celtic folk (think Clannad) and Northern Europe, but she also brings North Africa sounds too which add exotic spice.
Quite a seductive mixture by this Spanish singer, songwriter and practitioner of the nyckelharpe (a bowed fiddle with a keyboard which apparently originated in Sweden).
And to blur the musical picture even further these 12 songs – embellished by santur and veena from India – are inspired by the city of Toledo and the exile of Sephardic Jews.
But rather than being a cosmopolitan melange and fragmented by so many elements, Alcaide's clarity of vision pulls all these threads together in a quietly charming, memorable and highly listenable journey through its influences as it evokes romantic or melancholy moods.
Gentle, almost medieval in places and it will win you by stealth.