Graham Reid | | 2 min read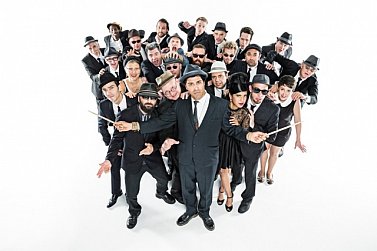 The goodtime sound of ska got a whole lot stranger when the Melbourne Ska Orchestra formed after a one-off event in 2003. The idea was to get a world-record number of horn players together in St Kilda's Gershwin Room and from that event the MSO was formed by bandleader Nicky Bomba.
"I've always thought ska was one of the most universal forms of music," says Bomba, "I'd always had it in the back of my mind that when people heard it they would be instantly converted, but what I didn't expect – like our first Bluesfest gig, for example – was that by the time the second gig came around word of mouth had really spread, and the audience was just massive, people dancing as far as you could see.
"I think the combination of the joy you get from the music and the activity that happens on stage – having thirty people on stage at once is its own wonderful, uncontrollable mayhem – is quite a spectacle."
Indeed. And what do they do? On their self-titled debut album you can find ska-ed up versions of the theme from Get Smart, a track which nods to James Brown (Papa's Got a Brand New Ska) and the old standard The Best Things in Life Are Free.
And having a number of distinctively different singers in the band means the ska rhythms get some different vocal colours alongside the horns, vibes, percusion . . .
It's party music and primed to get a Womad crowd dancing. Nicky Bomba took time out to answer our Womad version of the famous Elsewhere Questionnaire.
The first piece of music which really affected you was . . .
Golden Wedding (Woody Herman ) has a bit of a drum solo in it. We actually play it live with the orchestra
Your first role models in music were . . .
my brother Michael. I played drums in his first band and we've been jamming ever since.
If music was denied you, your other career choice would be . . .
A Park Ranger
The three songs (yours, or by others) you would love everyone to hear are . . .
Third Time Lucky(MSO), Golden Brown(Stranglers) Learn to Love Again(MSO)
Any interesting, valuable or just plain strange musical memorabilia at home?
A Moroccan Gembri… three stringed bass using intestine as string. A Neve Recording Console.
The best book on music or musicians you have read is . . .
History of Musical Instruments (Op shop find that has proved invaluable)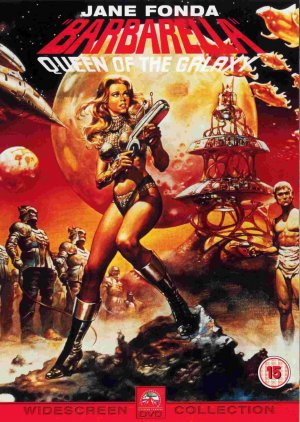 If you could get on stage with anyone it would be . . .(And you would play?)
Stevie Wonder, Superstition reggae style!
The three films you'd like anybody watch because they might understand you better are . . .
Being John Malkovich/Barbarella/Life of Brian
The last CD, vinyl album or download you bought was . . .
Joseph Spence (Caribbean minstrel)
When you travel, what is it you most miss about your home country?
Space, fishing in my river and my peeps.
The artist you most admire would be . . .
many to choose from… Lee Perry, Delroy Wilson, James Brown, Bob Marley, Gene Krupa, etc
Your favourite meal to share with friends would be . . .? (Care to share a simple recipe?)
Rabbit Stew….you'd have to ask Mum for the recipe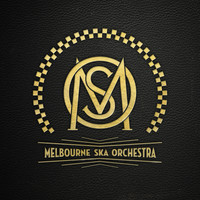 Do you practice every day, and if so for how long?
Not any more… I musical daydream a lot though
David Bowie sang, "Five years, that's all we've got . . ." If that were true, you would spend them where, doing . . .?
Sharing music that I love with friends and family, probably at home in the hills.
And finally, what is about a Womad festival that most appeals to you?
Great line up, wicked atmosphere, audiences that are tuned in and ready to party.
Womad Taranaki, New Zealand: March 15-17 2013. For more on Womad 2013 artists at Elsewhere see here.
The Womad website for ticketing and information is here.