Graham Reid | | <1 min read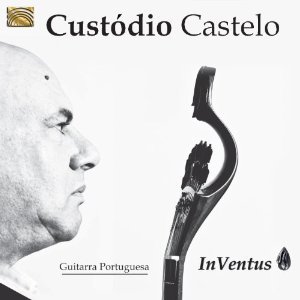 Custodio Castelo offers romantic guitars from Portugal . . . but on this outing is heading elsewhere.
His 2011 album The Art of Portuguese Fado Guitar was a delight by this master of the instrument (and lute-like 12-string) because he also stretched into stately tango.
Longtime accompanist to fado singer Cristina Branco, Castelo here again takes inspiration from places (Paris), predecessors and fellow musicians (Cesaria Evora, Fernando Mauricio, Jose Fontes Rocha), and of course love.
Beautifully executed with a small groups, diverse and interesting . . . but that earlier album pushed the dramatic and the introspective ends further so it might still be the one to go to if you just want one album of fado guitar.