Graham Reid | | <1 min read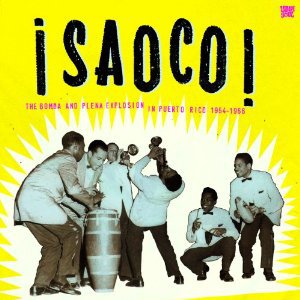 Subtitled "The bomba and plena explosion in Puerto Rico 1954-66", this double disc ensures your library of bomba and plena just got a shelf-filler.
For most of us, myself included, this was not an explosion heard round the world but the excellent liner notes – with terrific reproductions of album covers and band shots – fill in the technical details while neatly introducing such legendary figures as singer Ismael Rivera ("in my house [he] was what Elvis Presley was for the gringos", says rapper Tego Calderon) and percussion player Rafael Cortijo who kickstarted orchestrated bomba and plena styles.
The excellent archive label Vampi Soul – which brought you collections of Nigerian High Life, Cumbia and pre-revolution pop from Iran – offer a lot of upbeat rhythms (30 songs) and rapid Spanish and doubtless to much for uneducated gringo ears.
But once more it is sombreros off to Vampi Soul for another fine archive which sounds vital and alive.