Graham Reid | | <1 min read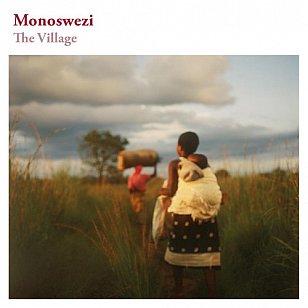 Further evidence as to why, especially in the area of world music, you should never judge an album by its cover. As Elsewhere has said previously, exceptional and exciting bellydance albums usually come in covers which have photos of the kind you might see on a mechanic's garage in a Cairo suburb.
And this cover -- and the band name and album title - might suggest some African folk singer.
Nothing could be further from the truth.
This Norwegian group is the project of saxophonist/clarinet player Hallvard Godal who – with a grant from his government – lived for a year as a musician in Maputo, Mozambique.
When he went back to Oslo he put together a group of jazz musicians, and brought in Zimbabwean mbira player/singer Hope Masike and vocalist/percussionist Calu Tsemane.
So the music here is located between slightly esoteric European jazz of the ECM kind, stately minimalism, African folk (the 10 pieces are mostly rearranged traditional songs from Zimbabwe) and an intimate parlour concert.
While the fusion of different cultural influences can result in dilution, this outfit do it with integrity and respect for the source material. Proving less-is-more, the spacious arrangements allow for the simple folk melodies to sit easily with elegantly sophisticated contemporary jazz.
The warm vocals, unhurried pace (check the posted track Kalahari) and understated deployment of bells, soft percussion and acoustic bass behind the supple saxophone and clarinet make for a delightful experience.
Recommended.
Like the sound of this? Then start your further listening here.