Graham Reid | | <1 min read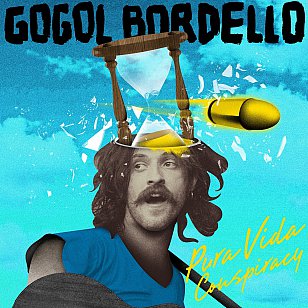 Given their background, you're allowed to be cynical about this Gypsy-punk band from New York.
However on the noisy evidence of this – their most concise and fist-hard album and the one least trying for Gypsy-punk – you might just break out a bottle of the hard stuff and get into an enjoyably rowdy party-party album.
Like a Eurocentric Clash slugging it out with the Boston-Irish Dropkick Murphys, Gogol Bordello pull in reggae, Latin-rock (singer Eugene Hutz has lived in Brazil for many years), sea shanty-like Pogues noise (The Other Side of the Rainbow) and block rockin' beats.
Some if it is lyrically stoopid, but play this loud and you'll hardly care.
Like the sound of this? Then check out this.