Graham Reid | | <1 min read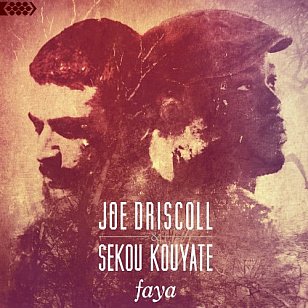 Talk about your global village . . . Joe Driscoll is a US-born UK-resident who raps, loops, does beatbox and comes from somewhere between flat-tack folk and hip-hop. Sekou Kouyate from Guinea plays electric kora (in France he's been called "the Jimi Hendrix of the kora") and has been in Ba Cissoko's band.
And in the best meeting of musical minds, neither speaks the other's language. So on this debut album together there is just communication through music.
Some of these 10 tight pieces are hard-edged (the ghetto gangstas in the reggae-framed Birnakely) but those fiery melodic passages on kora bring joyous colour to even the darkest issues that Driscoll's rap explores.
Their implosion of boiling funk, the interplay between seductive kora and abrasive guitar, New York dancefloor sharing space with an African village, and rap alongside ballads makes for an album that denies conventions.
This is frequently furious – you'll get "the Jimi" – and the final track is a dub clubland remix of the title track.
This is 21st century world music.