Graham Reid | | <1 min read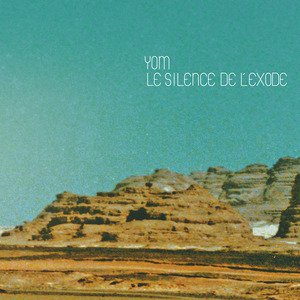 This emotionally engaging and often spiritually elevating album is an engrossing journey in music through myth, mystery and landscapes in the crescent between Eastern Europe and North Africa.
French clarinetist Yom trained in Jewish klezmer traditions although in the past five years he has explored electronics with his group, the marvelously named Wonder Rabbis.
But this commission on the theme of diasporas has him using the Book of Exodus as a reference point, so here we find music meditating on, or evoking, ideas of journeys and flight.
His small ensemble on double bass, cello (played arco style sometimes mimicking oud) and Middle Eastern percussion are given space to improvise. So what you get is in some measure jazz (the bass solo which drives Chaos) and mostly inventive and unpredictable world music .
The album -- it is a coherent over-arching concept -- is meditative, heroic and anxious, yet always focused. The dramatic, seven minute Rouge contains sinuous melody twists on his Middle Eastern-sounding clarinet over a relentless, stalking rhythm which evokes a camel journey across a spacious desert landscape.
The "silence" of the title can be spiritual (Moise/Moses), reflective (Memoires/Memories) or a conjuring up vast desertscapes (Sinai).
But at other times there's something more secular at work (the woozy Ivresse/Inebriation).
This is a soundtrack to a film which will unfurl in your imagination.