Graham Reid | | <1 min read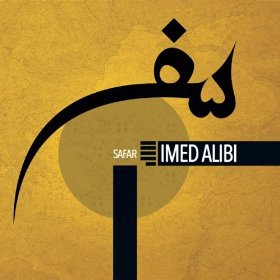 This excitingly exotic Arabic music by Tunisian percussionist Alibi has is given an effectively capacious production in a French studio and some dramatic orchestration by composer/keyboard player Stephane Puech (Bounawara).
Elsewhere, the great Emel Mathlouthi offers a guest vocal on the widescreen and oceanic surges of Maknassy, a piece which will have you catching your breath.
There are however also melancholy moods (the opening of Fanfare D'Alexandrie featuring sad trumpet from Michel Marre) which is what doubtless prompted Britain's Guardian critic Robin Denselow to call this the soundtrack to a film about the dreams of the Arab spring.
On the mysterious Nafass with qanun (zither) by Suzdil Ahmad and nay positoned in the foreground this can be magical.
In most places this is big music -- thumping dub influences, searing nay (Egyptian flute) by Nabil Ghannouchi, dramatic violin by fellow Tunisian Zied Zouari – although often nuance is pushed aside to favor impact.
At such times you might think while trying to get your undivided attention Alibi has overplayed his hand, so a bit uneven . . . but undeniably impressive.