Graham Reid | | <1 min read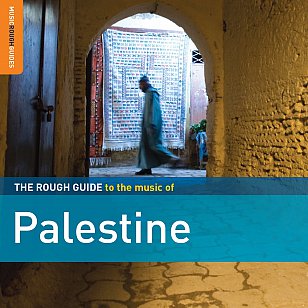 The appearance of the Rough Guides in New Zealand and even other territories can be problematic. This one came out last year but if the few international reviews are anything to go by -- and its arrival only recently on Elsewhere's doorstep -- then it rose without a trace, as they say.
But it is also in the nature of certain genres (most things outside of pop and rock in this writer's opinion) that you can come to such music at any time.
This being a compilation disc of pieces pulled from previously released albums means it hardly matters if you tune in now, you were kinda late anyway.
But it is an excellent collection for its musical and emotional diversity, traditional and modern sounds in a seamless weave.
There are only a few familiar names here – Le Trio Joubran, oud master Hosam Hayek, the great singer Amal Murkus – but among the outstanding tracks is Murkus' achingly soulful vocals on the hip-hop track If I Could Go Back in Time" by Dam.
The artists come from the occupied territories, Israel and elsewhere, and the music – from jazzy reggae to folk-rock and songs learned in childhood – is thoroughly engaging.
And inevitably, of course, sometimes deeply sad.
There's also an excellent bonus disc by bouzouk player Ramzi Aburedwan, Reflections of Palestine, who appeared at this year's Womad in Taranaki.