Graham Reid | | <1 min read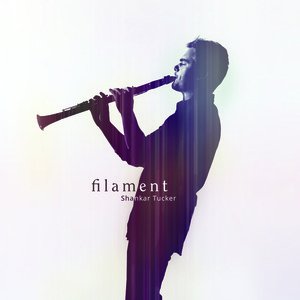 The idea of an East-West crossover between Indian music and whatever else is out there in the European traditions (jazz, classical, rock, pop, hip-hop, you name it) is so familiar it hardly needs further exploration.
Whether it be Joe Harriott, John Coltrane, or the whole raga-rock of the Sixties (and that ignores the five decade between John McLaughlin with Shakti and the 21st century) means the ground has been so well tilled it must be impossible for even the most well-intentioned to find something new in the territory.
And well-intentioned clarinet player certainly Shankar Tucker is.
But despite his YouTube channel being viewed allegedly 30 million times (however with a massive attrition rate which lead to a paltry 100,000 fans, you do the maths on that) there's not a lot on this album which hasn't been explored many, many times over the decades.
There will always be a place for Indo-something crossover.
The opener on this enjoyable but rarely innovative selection opens with a very promising conjunction of Western minimalism and Indian repetition on Chal Chal Sakhi. The four-part suite with a vocalist is a highpoint, and Tucker explores the edges of ambient music here too.
This is undeniably interesting, often quite hypnotic and pleasant, but mostly this breaks no new ground.
It simply reinforces the idea that there is common -- and sometimes uncommon -- ground to be explored.
But did we not know that?
Check him out here.
Elsewhere its full of traditional Indian music and its offshoots: start here