Graham Reid | | <1 min read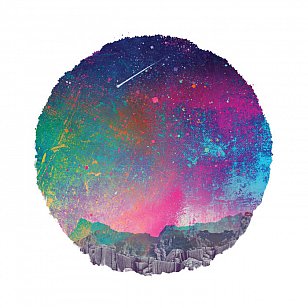 As summer arrives our attention turns to slower sounds, but if the thought of more barbecue reggae makes you queasy then this (mostly) instrumental trio originally out of Texas can oblige with something special and pleasingly unexpected.
Owing a little to the slow end of surf instrumentals (think the theme to The Endless Summer), a bit to the romantic side of the Shadows and psychedelic soul grooves, they also weave in some supple trip-hop and a bit of subtle South East Asia funk.
Quite an amalgam of reference points but the dreamy, distant sound of the lightly fuzzed guitar, head-nod rhythms, gentle exoticism and the occasional vocal passage to add another dimension make for something which commands repeat-play.
There aren't too many instrumental bands out there which – as they do here on Dern Kala -- can start somewhere on a Thai beach at dusk, have you subliminally humming a Marvin Gaye tune and then take you home via Hawaii.
Their name suggests something like "flying engine" or "aeroplane" in Thai apparently.
But whatever it is, the take-off is smooth and there's no turbulence in these 40 minutes of flying first class.