Graham Reid | | 4 min read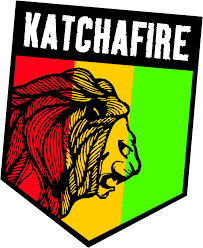 The mighty roots reggae band Katchafire out of Hamilton have been taking their exciting show around the world for over two decades now and they never fail to ignite a crowd.
As they've clocked up the air points they have also recorded continually, appeared at Elsewhere (which fell under their spell very early on as you may see) and take Bob Marley's messages of One Love and Get Up Stand Up to dancing feet in clubs, concert halls and outdoor festivals.
They've had a few line-up changes but essentially they remain a true family band of extended whanau, and because they appear at the forthcoming Taranaki Womad we thought it time to get drummer/singer/songwriter Jordan Bell to answer our world music questionnaire.
The first musician whose music really affected you was . . .
The first time I was inspired by any musician would have been my father back in 1989, he had instruments laying around the house and when he was at work we would pull the instruments out and dream big.
So by my father having instruments around the house gave us the means to be introduced to music. But then later on I was hooked on Jimi Hendrix's Little Wing. That sound takes you deep.
Your first appearance on stage before an audience was . . . (And you were how old?)
The first time I performed in front of an audience was at Chartwell Square. There was an Elvis impersonation comp going on I was fresh from the farm in gumboots, swan dry and all .
The song they gave me was Hound Dog. I was lip syncing and doing Elvis dance move s.
I won that comp my prize was a balloon shaped like a dog. Cool prize when you are 8 yrs old.
If music was denied you, your other career choice would be . . .
On stage being a roadie. If I can't be playing instruments on stage I'll be tuning them up so musicians can play the for me.
Na! We have always been brought up to believe you can do what ever you put you mind to. So it could really be anything. Doing anything to get by, what ever it takes.
The three songs (yours, or by others) you would love everyone to hear because they are so emotionally moving are . . .
1 Thing Ain't Cool by Julian Marley. It's about being conscious in your action.
2 There For You by Damian Marley. It's about being there for someone that is in need .
3 Down With You by Katchafire. It's about no matter what you are doing whatever your passionate about, do it to the fullest , if it's your sport, your love of your life, you are down with it.
The most unusual place you have performed would be . . .?
Azores Islands in the middle of the Atlantic between New York and Portugal, we played a show there. Nobody speaks much English there, it's Portuguese-speaking but not a part of Brazil. We get on stage they are singing our songs like they are fluent at speaking English.
Cool vibes until you have to order your food then its back to sign language pointing and your food order is still wrong.
The most important book you have read is . . .? And why?
I haven't read many books in my life. I prefer to live it rather then read about it .
I will say my Royal School of Music books had a great impact on me. It helped me understand music on a different level. I have grade 5 theory because of this book. Now I can teach up to high school.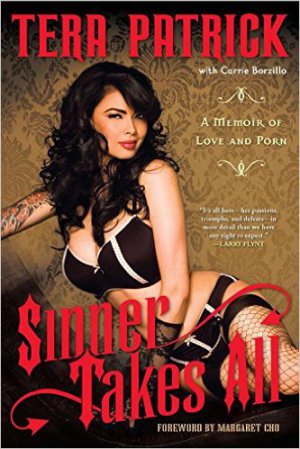 I just recently read the Tera Patrick autobiography, someone finished reading it on the tour bus, so I picked it up thinking Tera and her life would be intriguingly, keep me hooked right to the end of the book but no way. It wasn't as exciting as I thought she would be, but the book did show me that to become rich and famous it is hard work, and it's about the people you have around you in your life that make the difference whether you make or break.
And it showed me that it's not about what you do, it's about the journey to that place.
I learnt all this while Tera constantly tries to distract me with the other side of her work! lol.
If you could get on stage with anyone it would be . . . (And you would play?)
It would be uncle Bob Marley. He has changed the world and still is. Years after he passed away his words are still making people become conscious and aware of the world around them. The last thing that needs to happen is putting these thoughts into action to change the world for the better.
Bob was all about that life . Who wouldn't want to be beside that message .
I would play the drums but first I'd have to prove myself to the king of reggae.
The three films you'd like anybody watch because they might understand you better are . . .
Back to the Future. When I was a kid this film was the ticket.
Rocky. All the Stallone Rocky films. I grew up watching him come up become the champ then bring up a new fighter just watching the family go through all that with him. Epic
Taken. I have a daughter of my own and that's how I would get down if someone messed with me and my famz.
The last CD, vinyl album or download you bought was . . .
Mellow Mood, two brothers from Israel doing reggae good . Check them out new school artist doing it.
When you travel, what is it you most miss about your home country?
First family, then food. Two of the biggest comforters you need when away from the country.
For more on other artists coming to the New Zealand Womad in Taranaki in 2016 go here.