Graham Reid | | <1 min read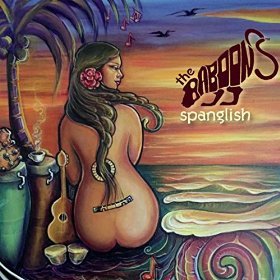 In a cover designed to catch attention, this Miami band fronted by husband and wife Mano and Majica Pila toss a stylistic salad together almost as if they hope something is to your taste.
So in the first third of these 15 tracks you get Balkan beats (with a jazz flute solo and Santana-styled guitar), samba, rap-lite, Afro-Cuban sounds, hard rock, Miami pop and more.
The final third opens with kora and West African djembe drums and soukous guitars on the bright Dashiki Blues which references Zimbabwe.
And there's a country song.
No surprise to learn this couple host a radio programme called "Global Gumbo" (because that's certainly what is here) and that's also the name of their publishing company.
If you like your world music as some kind of sylistic smorgasbord to dance to then you've found your album.
If you prefer something a little more culturally focused and less anxious to please you'll be laughing aloud and saying, "Jeez, did they miss anything?"
Pass.