Graham Reid | | <1 min read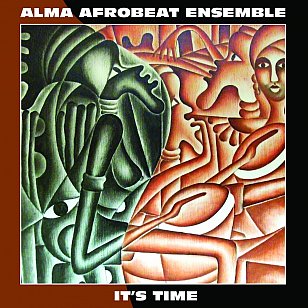 As the rugby people like to say, this was a game a two halves . . . and all the action happened in the second.
Usually albums play their aces up first but this band -- mining the oh-so familiar tropes of Fela-styled Afrobeat -- doesn't offer anything you haven't already heard in the genre during the first half.
But, persistence is a small reward.
Formed in Chicago by guitarist Aaron Felder – who concedes things only started to happen for the band-name when he relocated to Barcelona a decade ago, ironically closer to Nigeria than the Windy City — AAE just get the grooves going for four typically lengthy tracks and . . . so-far so-familiar.
But the five remixes in the second half -- by DJs Farmo, Quiet Cool Down, Phader Decale, Los Kalakos and Terrificos -- haul their stuff into far more rewarding and enjoyable territory.
With strident percussion and big bass mixed forward, there are assertive raps and canyons echoing with dubbery.
As with reggae, Afrobeat is irresistable when experienced live. But, as with the one drop, it's often only successful becase it offers the easily digestible and danceable familar, here the roiling sound created by its unimpeachable pioneer 40 years ago.
Not a lot to get excited about, but the interesting case of an album salvaged by its remixers.
Play in reverse.
(The clip below does them few favours . . . not the way to see or hear Afrobeat)