Graham Reid | | 4 min read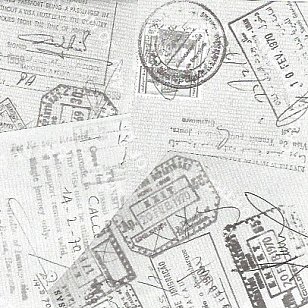 Here's a frequent flyer/transit lounge column for those at home who want to get their musical passport stamped. Elsewhere has so many CDs and downloads commanding and demanding attention that we run an occasional column which scoops up releases by international artists (IN BRIEF), in much the same way as our SHORT CUTS column picks out New Zealand artists.
And of course Shani.O picks up EPs in her column.
So now we offer a similarly conceived aural synopsis of world music. Get out your atlas and enjoy. (And there are many more in-depth world music reviews, overviews and interviews at Elsewhere starting here)
Comments in this column however will be brief.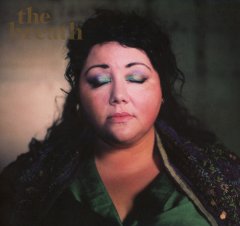 The Breath: Carry Your KIn (Real World)
Not quite a qworld music supergroup and perhaps not even world music in the most accepted definition? But, with this debut on Peter Garbriel's Real World, The Breath out of Manchester weave their way between gentle trip-hop, Irish ballady, airy ambience and soft-focus cinematic rock.
Out front is the gorgeously ethereal vocals of Rioghnach Connolly (from Armagh, who also plays flute and can get very gutsy when required). But the support staff are her equals: the band is co-helmed by guitarist Stuart McCallum from the Cinematic Orchestra and he's pulled in fellow Orch members Luke Flowers (drums) and pianist John Ellis (a key element on the balads) to give this a lush, widescreen warmth despite some of the topics being bleak and melancholy. (Those almost archetypal Irish matters of life, death -- the haunting and increasingly claustrophobic Boat Song -- and old wounds.)
Beautifully produced (spaciously mixed by Tchad Blake) and quite a debut which helps redefines world music for the 21st century. Recommended.
This Dance is Over by The Breath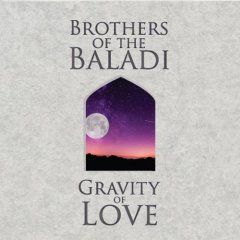 Brothers of the Baladi: Gravity of Love (baladi.com)
Remember when Cuban was the new cajun? When pundits were picking Portuguese fado to take off but then along came Sahara blues to take the high ground? Yes, world music is as prone to fads and phases just like pop and rock, and right now you can't move for Afrobeat ensembles peeling off a bit of Fela, or the influence of Middle Eastern music.
You can't say this group -- which originally formed in Kansas to back a bellydancer -- are jumping on the bandwagon: Founder/singer, multi-instrumentalist and multi-lingual Michael Beach first got the band together (with a changing membership) 40 years ago and this is their 12th album. They acknowledge the tradition but pull this into a post-Kashmir world through smart technobeats, electronica and programming. They also offer their unique oud-coloured take on Hendrix's One Rainy Wish (which doesn't quite soar and the vocals are rather stiff but it's kinda nice once they add their musical take on it).
This is at its best when it keeps closer to its roots (the traditional Sevgilim and Saba Samr from Turkey and Egypt respectively) although the slightly-delic Only You is a sassy world-pop trip. Worth sampling selectively.
Sevgilim by Brothers of the Baladi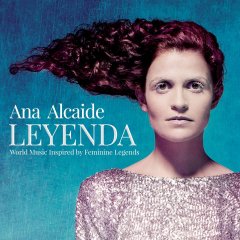 Ana Alcaide: Leyenda (ARC Music)
Alcaide has appeared many times at Elsewhere because she's an interesting one: She was the Spanish biology post-grad at Lund in Sweden who was infatuated by the nyckelharpa and bought one, went back hokme to busk with it and subsequently studied it in academia.
She also has a beguiling and confident voice (Enya with ooomph) and her albums have been conceptual. This time out it is feminine figures from legends in Chinese, Celtic and Iberian cultures.
Okay, it's in Spanish but she intelligently crafts these songs (the stories are in the customary informative English-language liner notes ARC provides) and the result is affecting folk or muscular songs, depending on their characters and origins.
She also isn't beholden to tradition: Diosa Luolaien/Goddess Luolaien about a Chinese folk-figure is couched in a setting akin to Celtic music . . . although La esposa Selkie/The Selkie Bride with whistles and acoustic guitar from the wind-whipped coast of northern Britain sounds positively sea-battered. As always, a challenge, but rewarding and therefore recommended.
Diosa Luolainen by Ana Alcaide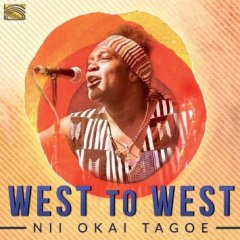 Nii Okai Tagoe: West to West (ARC Music)
Much as you might want to like this second album by drummer, dancer and latterly singer-songwriter Tagoe -- who is not an engaging or even distinctive singer -- you feel his reach exceeds his grip. It just gets dull.
The album title refers to him taking music from West Africa to the Western world. And that's fine because he has traveled extensively in Africa and through Europe (with Osibisa, African Headcharge, Baka Beyond and others). So ostensibly he will bring a pan-global approach on balafon, African percussion and so on. But the schtick is he's joined by Western musicians to create some shapeless distillation of rock, horn-driven soul, Celtic violin and traditional sounds. It really tries too hard and styrains for effect.
But all you get is forced Sahara blues (3 Monkeys), gentle Caribbeanisms (Doh Wey) and obvious Afro-Cuban dance-pop (Ley Ley Ley). The terrific musicians on hand rescue this so Tagoe is actually the least of it.
An uneven cocktail (albeit of empowerment messages in his native Ga) but just a crowd-pleaser take-home CD after the show. That would be a "Nah" from Elsewhere.
Oh Nu Kpa by Nii Okai Tagoe