Graham Reid | | 1 min read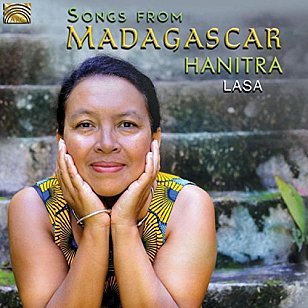 Let's just go out a very thin branch now and say this: If Hanitra Ranaivo sang in English she might just be one of those Next Big Thing artists at the intersection of folk, pop and world music.
From the highland city of Fianarantsoa in Madagascar – the cultural centre of the island – she melds tradition with contemporary issues (deforestation, the political relationship between her homeland and nearby Reunion where she has also lived, same sex relationships, spousal abuse) and the album is dedicated to women.
She sings in the local Malagasy language (only Miroir is in French) but her voice – which glides over and between the backings of electric and acoustic guitars, bass, drums, the Afghanistan stringed instrument rubab, sitar and percussion – carries the listener by virtue of its purity, passion and clarity.
She also reveals a strident power when required (Mivalvo about the rapacious destruction of Madagascar's forests) but its when she sings more intimately (Myriam about the "forbidden" love) that this is at its most affecting.
Not everything here works – the title track becomes highly repetitive, a tendency she also has on Emancipation – but when she bounces off the springheel African rhythms or the gentle folk-rock settings you feel you are in the presence of a mature and thoughtful musician in command of her art.
Now in her 50s, she has a small catalogue of albums behind her, has performed at festivals in Europe, Australia and India, and is now on the creditable ARC Music label out of LOndon which should ensure her greater exposure.
She deserves it on the many strengths of Lasa which is at that interesting intersection of styles.