Graham Reid | | 1 min read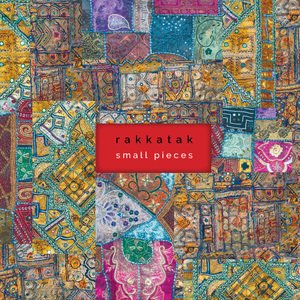 This core trio of tabla, bass and sitar (augmented in places with violin and vocals) began in Toronto as a solo project for tabla player Anita Katakkar who mixed live sounds with electronica. But it is now a fully-fledged performing and recording group inspired equally by Indian classical traditions and the possibilities of 21st century electric instruments and technology.
Katakkar draws from relevant influences: the Beatles' Norwegian Wood in the opening Medley, and the increasingly exciting and intense Rain After Fire was inspired by the fires in Western Canada two years ago. More surprisingly they interpret YYZ, the song by Canada's power rock trio Rush. And oddly enough it fits within the whole orbit of this album.
Because the leader is a percussion player, she notes much of her music is driven by rhythm so there's a groove which this group rides, as on the vigorous Heliosphere.
The appropriately entitled Dreaming allows for some ethereal vocal work and there is an elegantly reflective but celebratory piece in Eesha's Song written for a friend's daughter who died before her second birthday.
One of the most moving pieces is a love song to Krsna sung by Samidha Joglekar, and the album goes out with the contemporary electronica-cum-tabla piece Riffing on 9.
What sets this apart from not dissimilar projects is the thick electric bass of Chile's Oriana Barbato – who has played in flamenco fusion bands -- which drives these pieces as much as Katakkar's tabla.
Small Pieces is available from their website or on bandcamp