Graham Reid | | <1 min read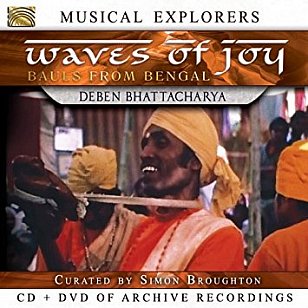 Elsewhere has happily been down this path previously but we acknowledge these Indian music collections of field recordings with an archival film are not for everybody.
As we mentioned before, Deben Bhattacharya was a music producer (over 100 albums apparently across a few continents) who did field recordings and made films, the one on this collection of Baul singers being 30 minutes of the 1975 Kenduli Mela in West Bengal when thousands of mystics and musicians came on an annual pilgrimage.
As with the previous film and CD collections in this excellent series curated by Songlines' Simon Broughton, the music here is wonderfully immediate and the footage looks like it has come from a much more ancient time.
This is an important archive, but not for everybody.