Graham Reid | | <1 min read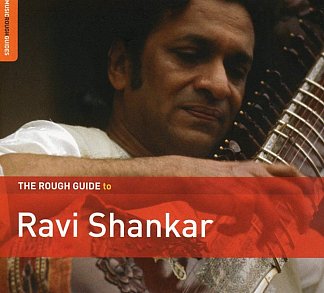 As the pre-eminent Indian classical composer/sitar player of his generation and that country's most internationally acknowledged musician, the late Ravi Shankar – who died in 2012 – not only popularised Indian classical ragas and the sitar but was one of the great proponents of expanding musical boundaries through his work with Yehudi Menuhin, Western jazz musicians, Philip Glass, Jean-Pierre Ramphal, Andre Previn and many others.
He played at huge outdoor rock festivals like Monterey (which he didn't much enjoy), wrote for soundtracks and through his friendship with George Harrison introduced Indian music, instruments and philosophy to a young generation. Without Shankar, many extended guitar solos in the late Sixties and early Seventies would not have sounded quite as they did.
With that much diverse music and dozens of recordings in various configurations it is impossible to contain his breadth on one disc but this six-track collection intelligently keeps the focus on his most traditional incarnation in traditional melodies and ragas which he interprets. (Although it is remiss not to credit his fellow musicians.)
And of interest are his two versions of Tilak Shyam, a 24 minute performance recorded in 1966 and the other a deep three minute snippet from his last performance in India in 2012 in which his powers seem undiminished.
Smartly programmed so two long ragas come at the end after shorter pieces, this is a useful introduction to one aspect – arguably the most important – of one of the greatest musicians of the past century.
There is more about Ravi Shankar at Elsewhere starting here.