Graham Reid | | <1 min read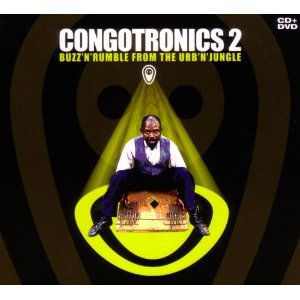 The first volume of this impossible-to-have-anticipated meltdown of cheap electronica, traditional instruments like thumb piano, vibrant percussion, ropey production and chant-sing vocals from the suburban dance clubs around Kinshasa was picked as one of his 10 best albums to get you through winter by Jim Pickney (DJ Stinky Jim, who has excellent taste) in a recent Listener.
This follow-up compilation -- with a 40 minute DVD, and including a track by Konono No 1 who took out the first album -- should get you almost to Christmas.
Subtitled "Buzz'n'Rumble From the Urb'n'Jungle" (a reference to the Ali-Foreman Rumble in the Jungle fight, although what's here sounds more like the flamboyant soar and sink of a Leon Spinks), it is a weird and wonky compilation which is in part ancient and in part sounds like it's dropping in from another planet.
Could just be the most strange, confusing, and enjoyable, thing you hear this year.
Yes, utterly unpredictable.