Graham Reid | | 1 min read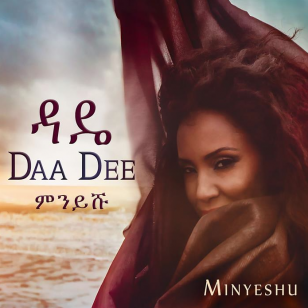 Bridging the Ethiopian jazz of her homeland, sweeping orchestrated jazz-funk, world music and nostalgic ballads (as on the piano-based title track here), this expressive singer has become a fixture on the European festival circuit alongside the likes of Youssou N'Dour, Salif Keita, Angelique Kidjo, Baba Maal and other big names in world music/mainstream crossover.
Now based in the Netherlands (after time in Belgium where she moved after touring with Ethiopia's People to People ensemble) and here on her fourth album, Minyeshu Kifle Tedla benefits from a smart but not too slick production .
It brings out the blend of traditional instruments and backing vocalists alongside horns, piano, bass and drums on 13 songs which are catchy (Hailo Gaja/Let's Dance, the lightly funky Yeselam Ayer/Peaceful Air, the punchy Temesgen/Grateful), emotionally engaging (the thoughtful and yearning Yetal/Where Is It?/ about the search for place when the heart yearns for home) or gently persuasive (Enchet Lekema/Collecting Wood).
It might err a little towards MOR on Yachi Elet/That Moment but her strong singing and the touch of traditional instruments bring it home with a subtle exotica.
She may well be best appreciated at a Womad where this would come to full and colourful life but these diverse songs, her passionate vocals and the arrangements make this – despite the obvious language barrier – very welcome . . . and certainly one for those who have discovered horn-driven Ethiopian jazz in the past decade or so.
The advance copy Elsewhere did not have the booklet of the Ethiopian lyrics and in English translation but the songs speak of celebration, hard time, loss, love and freedom. Available from ARC Music