Graham Reid | | <1 min read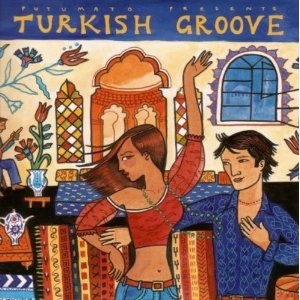 The Putumayo label pumps out the compilations and some of them, most actually, are pretty indifferent.
But the likeable generic packaging has captured the imagination so some people just get into that "buy the series" thing -- and get stuck with uninteresting Asian Lounge, various albums of kiddie folk, and disappointing collections of B-grade Cuban or Brazilian artists.
But this one is very cool: a collection of contemporary music from Turkey where Western pop sensibilities blend with traditional melodies and instruments (zither, saz), and the songs often have swirling and dramatic orchestration. And throughout very hip dance grooves.
Pop from the melting pot of the Middle East and Eastern Europe.