Graham Reid | | <1 min read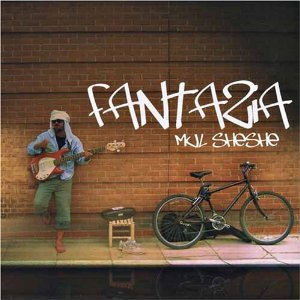 More music from an unexpected source, in this instance North East London where this group formed around oud player/songwriter Yazid Fentazi to play the music of the Algerian Berbers -- with a jazzy Western spin courtesy of saxophones, trumpet, flute and keyboards.
Stupid band name unfortunately, but I guess that's what happens when you look at the mainman's surname.
But the music -- although perhaps a little too framed by Western jazz-pop to appeal to those in search of a more authentic Algerian musical experience -- has a real funky kick to it, and you can imagine it goes down especially well live.
As it is, it fair rocks off the disc anyway.