Graham Reid | | <1 min read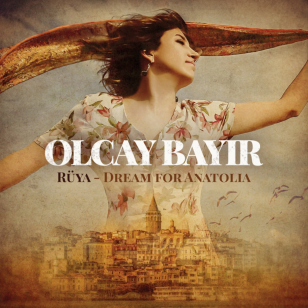 This album was described as "exquisite" by a Guardian reviewer and it's pretty hard to argue with that assessment.
Born in the south of Turkey the daughter of a father who was steeped in the Alevi tradition, classically trained as a soprano and drawn to the Kurdish and Turkish folk traditions, Olcay Bayir – who has lived in London with her family since she was 16 – distills a lot of influences into this album of her own compositions which sound timeless.
There is an understated yearning here, themes of all kinds of love and understanding are prominent and the whole thing is sensitively produced and arranged by Giuliano Modarelli and Al MacSween of the world music Kefaya collective who create an approachable but not compromising pop-cum-world folk setting.
The songs are in Turkish or Kurdish with appropriate instrumentation (and translation of the lyrics in the booklet).
Lovely and thought-provoking.
You can hear it on Spotify here