Graham Reid | | <1 min read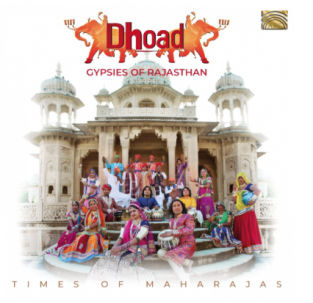 As the liner notes to this album remind us, the time of the Maharajas was – for the elite of course – a world of opulent palaces and bejeweled kings and courtiers. Musicians would be there to sing praises, religious incantations, perform at ceremonial occasions and so on.
This group of musical siblings led by tabla player Rahis Bharti come from seven generations of musicians and they have performed for the Indian and French prime ministers, at Queen Elizabeth II's diamond jubilee celebrations . . . and at Mick Jagger's birthday party.
And he is a man of wealth and taste, right?
So the songs and music here cover celebrations (a prince's birth, a wedding), love songs, the arrival of the rainy season and a Maharani longing for her Maharaja.
These cultural ambassadors bring joy and sorrow, love and a lullaby across these 10 tracks . . . and although this music might be for an audience already well disposed to Indian music, the charm, brevity (the two longest just over six minutes) and sound of the sarangi here (a forerunner of the violin capable of exotic glissandi) is quite transporting.