Graham Reid | | <1 min read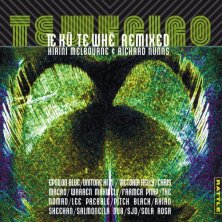 In time to come the late Hirini Melbourne, who died in 2003, will get national recognition for what he did in reviving and revitalising interest in traditional Maori instruments, and -- with Richard Nunns -- making them come alive again in contemporary recordings.
In one way this album -- remixes of the Melbourne/Nunns '93 album Te Ku Te Whe by the likes of Chris (Dubious Brothers) Macro, Rhian Sheehan, Sola Rosa, Pitch Black and Salmonella Dub among others -- was almost obvious.
This was music that was spacious and evocative, atmospheric and often quite haunting -- and now gets the makeover to become the core of more massive sound dub-influenced grooves from some folks, and reflective in the hands of others.
Either way this is something very special and, as early copies come with the original album, it allows this vibrant music to stretch and breathe again.