Graham Reid | | <1 min read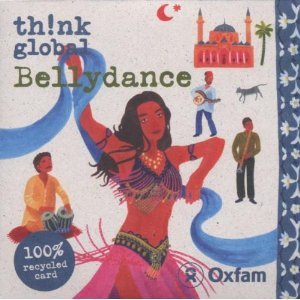 Okay, okay. A belly dance album doesn't quite shake my tree either -- but put aside your preconceptions and what's here is a very good sampler of Arabic music from big names like Hossan Ramzy, the Cairo Orchestra, the Sami Mossair Orchestra and others.
It comes with good liner notes too: the name "belly dance" for raqs sharki (dance) was apparently coined by an American promoter at the Chicago World Fair in 1893 to drum up interest in his exhibit which included the famous dancer Little Egypt.
An interesting cross-section of styles from the woozily erotic to vigorous dance rhythms make this a damn fine introduction to particular styles of Arabic music.
Rocks out too.