Graham Reid | | <1 min read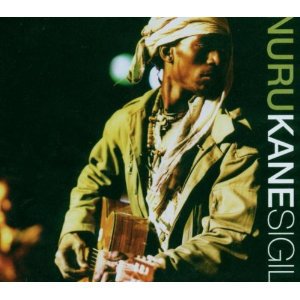 Raised in Dakar, Kane often sounds like a Mississippi bluesman in the solo tracks here.
At other times with his small band he bridges North Africa with trancelike music not dissimilar to that of the Gnawa of Morocco then looping back to his birthplace and Senegalese music.
Quite the world citizen, he lived in Paris in the late 90s, played at Mali's famous Festival in the Desert in 2004 with his band, and recorded this album at the improbably named Mouthmusic Chip Shop in Scotland.
When he sings of slavery and colonisation there is a deep yearning in his voice, but in other places there is a joyous and uplifting quality.
And everywhere the instrumentation -- from resonant three stringed bass, scraping violin, oud, guitars and accordion -- is beguiling.