Graham Reid | | <1 min read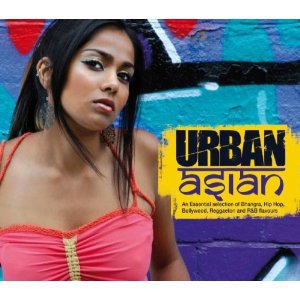 Two of my sons live in Brixton and one of exciting things about walking the streets -- aside from being offered drugs every 10 paces -- is the soundtrack booming out of shops and cars: old reggae singles; Jamaican electronica; and most of all a mash-up of Indo pop and electronic hip-hop.
This compilation takes me right back there: it is noisy and raw, vibrant and shouty; and is a meltdown of Bollywood and Indian pop with urban dance floor and hip-hop.
It won't be to everyone's taste (I can guess some might say, "Is that Ali G?") but it leaps out of the speakers and has an exotic and edgy quality that is undeniable.
Compiled by music writer Toby Shergold, it is a collection of singles that probably never made the radio but would be blasting out of shops in Brixton or Birmingham.