Graham Reid | | 3 min read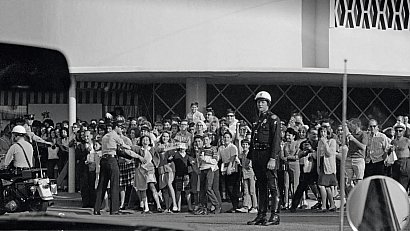 When the Beatles flew to balmy Miami from wintry Washington DC in February 1964 they were taking a week-long and well-deserved break.
If 1963 had been a year of incremental fame in Britain, 1964 had – even at this early stage – seen a youthquake of hysteria in the US which would ripple around the globe.
In early January they had been in London, later in the month they were in Paris where they learned that I Want to Hold Your Hand had gone to number one on the US charts.
In early February they appeared on the Ed Sullivan Show where they were seen by more than a third of the American population, then it was concerts in snow-blown Washington and the welcome break in Miami.
When back in Britain later Ringo was still amazed by Florida where they had sun. Because we don't really have sun in England, he said in absolute seriousness.
It is telling that in Paul McCartney's personal photographs from this tumultuous period the film changes from black'n'white to colour for the Florida days around the pool, at the beach and rehearsing in shorts and towelling jackets.
Here we see images of the Beatles and their inner circle – Mal Evans, Neil Aspinall, George Martin, Brian Epstein – at their most relaxed, bare chested and tanning up.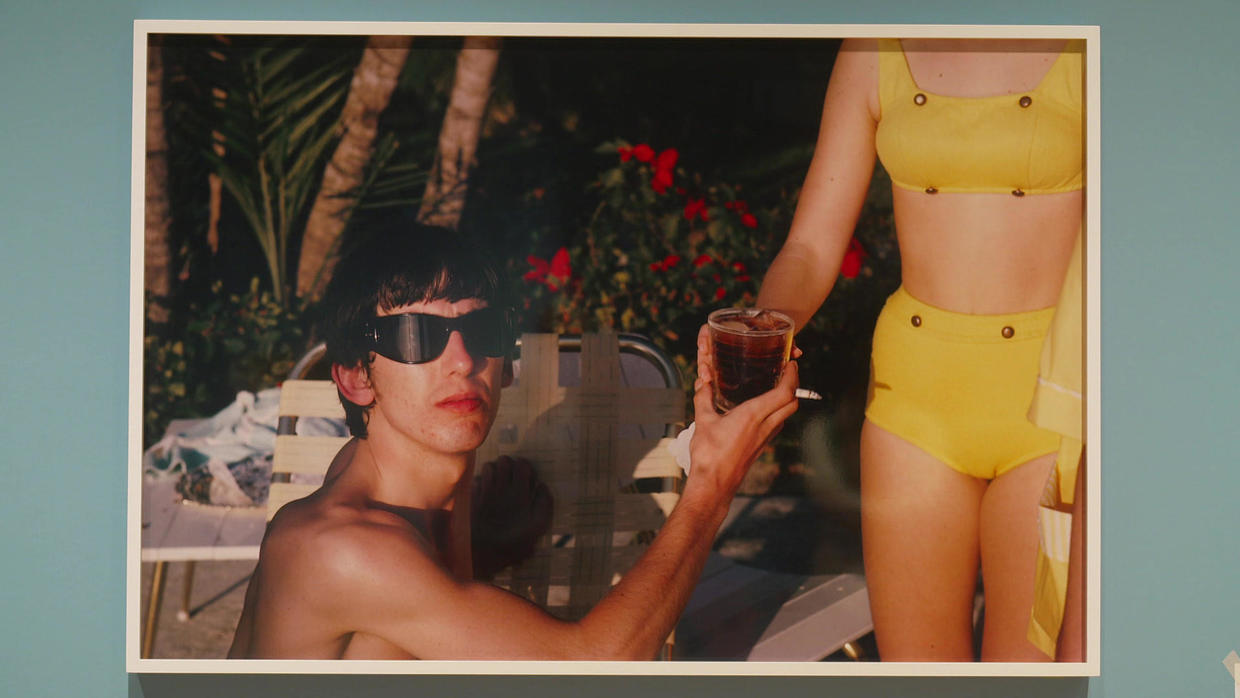 Outside their circle however were the scores of press photographers and fans with cameras, but only McCartney and Ringo – both keen photographers – could capture their world and Beatlemania from the inside.
In 2020 McCartney found a cache of around a thousand negatives and proof sheets from those first few months of 1964 in his archive and going through he realised how important they were.
They have been donated to the National Portrait Gallery in London and around 250 (with other images from those who were there on the inside) have come together as 1964: Eyes of the Storm, a large-format hardback which not only reveals that world but affirms McCartney's astute eye when it came to using his Pentax.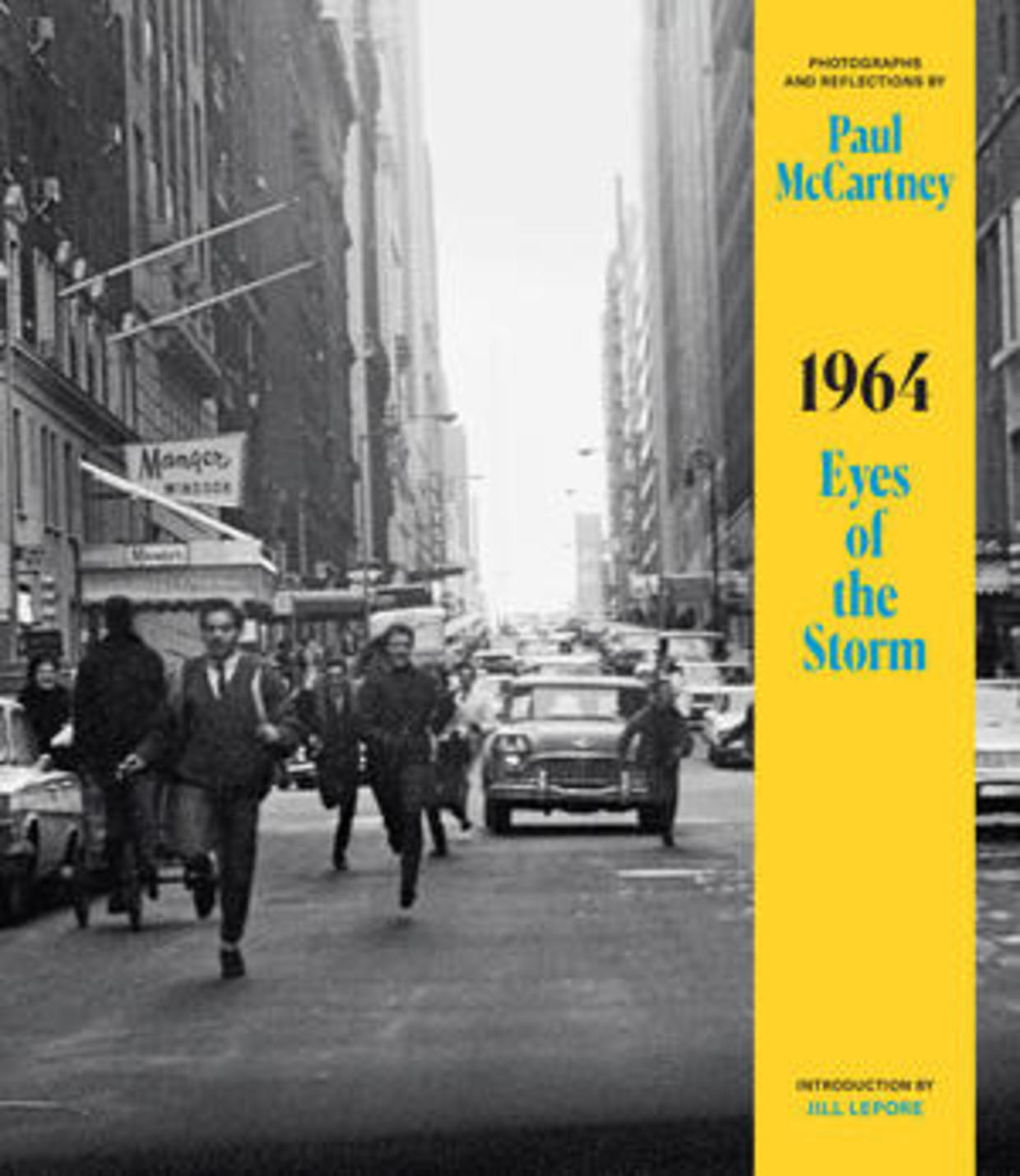 Because, as he notes, no one expected this hysteria to last, he photographed as much as he could: not just screaming fans (there are in fact remarkably few of those in the book) but the world of America out the hotel and car window (street scenes, advertising signs, police, street people) as well as informal shots of the Beatles themselves, other artists and friends around them, the boring downtime alongside the frivolity.
Divided into sections according to location, the book begins in Liverpool in December '63 and the photos favour indoor images: portraits of the various Beatles in hotel rooms and dressing rooms; London over the New Year again has them inside with photos of Jane and Peter Asher, an unexpectedly grim view out the back of the Asher's house where he lived to the bleak brick walls of adjacent homes, and fellow artists on stage in stark monochrome.
By the time they get to Paris, McCartney's camera is out on the street photographing their photographers and indifferent faces on the boulevards. The Beatles themselves look ineffably cool and very European.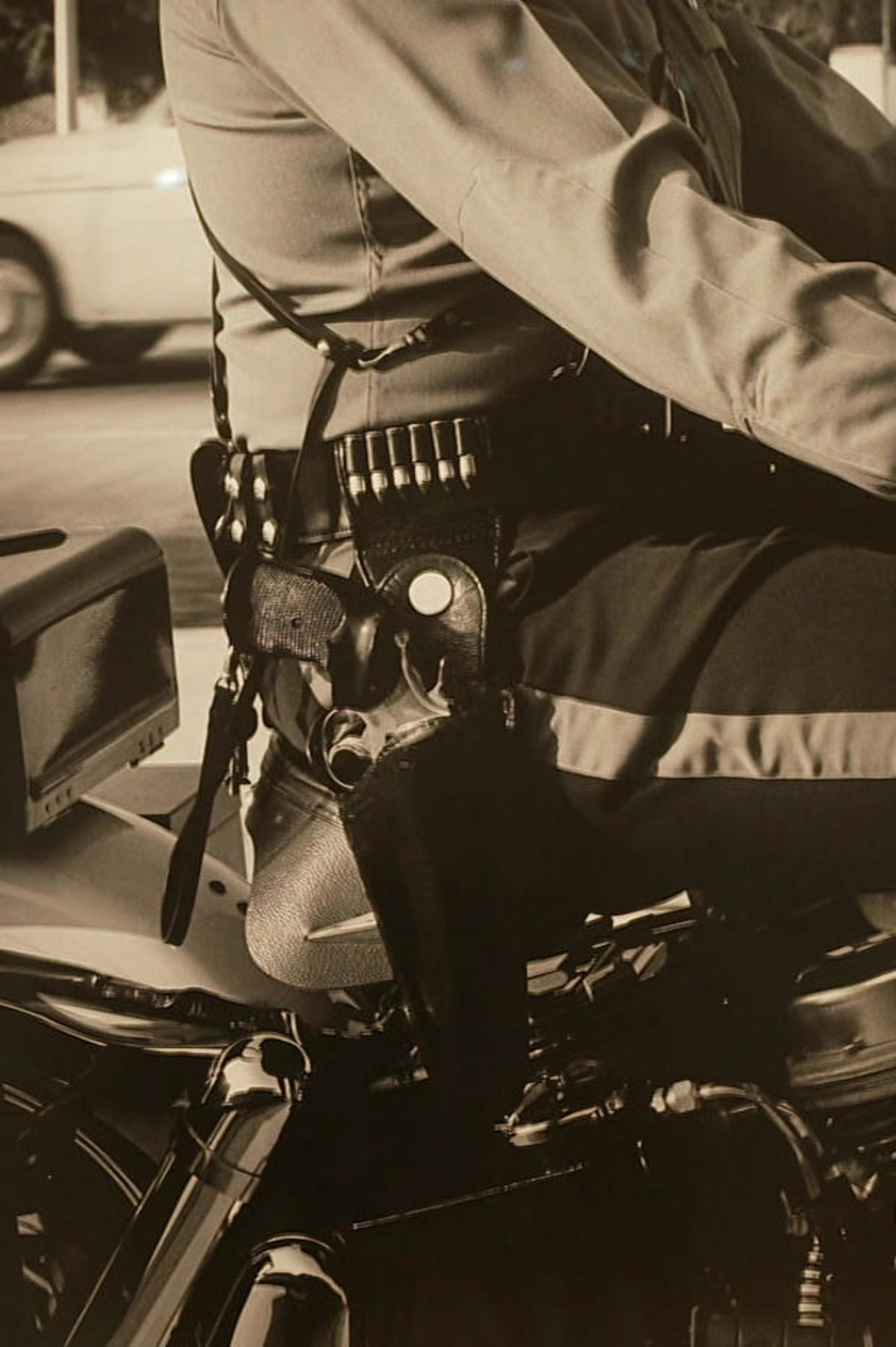 Then it is the exciting flight to New York, portraits of police faces up close, fans at a distance, Ronnie Spector, rooftops, the road trip to Washington DC, the flight to Miami and car cavalcade into the city (a stunning shot of the gun, holster and bullets of an armed patrol officer just outside their car's window) and . . . then the colour.
1964: Eyes of the Storm is a rare and rather wonderful collection of photos which encapsulate that time when the world was opening up to McCartney and his camera.
But after that life went into fast forward and by the end of 1964 they had toured to South East Asia, Australia and New Zealand, made a film and written 14 songs for the tie-in album, toured the US and Britain again, recorded singles, done radio and television, been interviewed dozens of times and released another album in time for Christmas.
For McCartney at the centre of the storm he was too busy to carry the camera much, and so these images in his book have an added value.
They were the documentation of those days of monochrome mania and Miami sunshine when they – and the world – were changed forever.
And they looked so good while it was happening.
.
1964: EYES OF THE STORM by PAUL McCARTNEY (Penguin, Random House) $150
.