Graham Reid | | 2 min read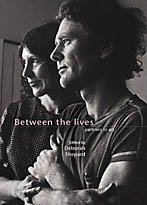 An intimate relationship between creative people may be as volatile and destructive as it can be productive and rewarding. And almost inevitably one partner, for reasons of success or force of personality, can dominate at the expense of the other.
This illustrated collection of nine essays (which eschew the obscurantism of much academic writing) looks at relationships between some well-known New Zealand creative couples, among them the late Pat Hanly and his wife Gil, Rudall and Ramai Hayward, and Toss and Edith Woollaston.
It is compelling reading, often for the durability of relationships punctuated by infidelity, alcoholism and depression.
Here, as recounted by Joy Mackenzie, are the difficult lives of poets Meg and Alistair Campbell which began when he was married to Fleur Adcock and had two young children. When, at 20 and pregnant, Meg married Alistair she suffered youthful insecurities that she had merely inherited him from Adcock. That, bouts of debilitating post-natal depression, and subsequent periods in Porirua Hospital for psychiatric care (10 times between 1958-79, Alistair in for two months in '60) makes for grim reading.
While in hospital in '69 the woman who had given up a promising acting career wrote her first poems: "I always said our marriage worked because I wasn't a poet [but] I got to the stage where … I didn't have credibility and a voice. I had to start writing."
Meg candidly speaks of how betrayed she felt by her husband's play When the Bough Breaks in which a character is portrayed as a mad mental patient.
Yet this seemingly impossible relationship survives. They have been married for almost 50 years.
There are strong characters in these pages: Jacquie Sturm speaks with simple directness about her often difficult life with James K. Baxter and how he -- later known as "Hemi" and aligning himself with Maoritanga -- "knew very little about me as a Maori". Her love, however, remains.
Certainly many of the wives, like Sturm who was one of the first Maori women to graduate from Canterbury and the painter Anne McCahon who only intermittently could continue to be creative while her husband pursued his singular visions, sacrificed possible careers to raise children and support husbands. Sometimes these decisions were for financial reasons, although many still suffered extreme privations and hardship.
There are no discernible commonalities in these varied and various relationships, each is different, each fascinating. Frances Hodgkins' relationship with painter Dorothy Kate Richmond was "like a gossamer piece of perfection too happy to last".
But after some harrowing accounts the final chapter is almost welcome respite: the painters Sylvia and Peter Siddell whose cooler considerations and complimentary careers seems almost humdrum.
Their fairytale meeting -- she, at 16, in a hiking accident, and he from Search and Rescue carrying her to safety -- and their similar backgrounds reads like it was written in the stars. Or the pages of women's weeklies.
In the chapter headed "Symbiosis" Catherine Lane West-Newman observes: "These are not artists who believe that the rules of ordinary people do not apply to them … Far from being mutually exclusive, family life and painting nurture each other."
But it hasn't always been so, as these excellent essays attest.