Graham Reid | | 2 min read

Andrew Loog Oldham enjoyed considerable notoriety in the early Sixties as the young manager/producer of the Rolling Stones. He hit the headlines in his own right for his liner notes to a Stones LP (which appeared in New Zealand as The Unstoppable Stones, an Essential Elsewhere album) in which he advised fans who didn't have the money to buy it to knock a blind man on the head and steal his wallet and "Lo and behold, you have the loot, if you put in the boot, good. Another one sold . . ."
An outraged press ate it up -- although no one seemed to notice (or cared to notice) the whole thing was deliberately written in style of Anthony Burgess' novel Clockwork Orange.
Yes, Oldham was a smart cookie who was initially in the fashion game as a go-fer for Mary Quant and the like, and then -- at the astonishingly youthful age of 19 -- helming the Rolling Stones' career.
He also conceived provocative headlines for lazy newspaper journalists. His most memorable was the deliberately rhetorical, "Would you let your daughter marry a Rolling Stone?"
Oldham also forced Mick Jagger and Keith Richards to write original songs by locking them in a room, discovered Marianne Faithfull and gave her the Stones' As Tears Go By, recorded his own Spector-scaled wall-of-sound orchestral versions of pop songs (he won his case against the Verve who sampled a Stones piece off one of his obscure albums) and learned something from everybody he came in contact with.
Oldham also founded Immediate Records -- the name itself reflecting the zeitgeist -- and it billed itself as "happy to be part of the industry of human happiness" and on it released brilliant pop singles by the McCoys (Hang on Sloopy), the Small Faces (Here Comes the Nice, Itchycoo Park etc) and other mid-Sixties acts.
Then he disappeared into a haze. Pointedly on the cover of this -- the first part of a complete autobiography told in chunks by Oldham, friends from the period and with previously published interview quotes from Richards, Faithfull and others -- he says he lives in Bogata, Colombia.
As interesting as the second volume is, covering his drug-fueled fall, it is this early part of his life which is the more fascinating because it revives a period of British life in the late Fifties which is largely unrecorded in the rush to embrace and mythologize the Swinging Sixties (which didn't start until almost halfway through that decade).
These days it is almost as if popular culture in Britain after the war didn't start until the Beatles, but Oldham brings out memories of the excitement of Johnnie Ray and coffee shops, amphetamines, Billy Fury -- and of when fashion more than music was the popular currency.
But he was particularly taken with Expresso Bongo which he saw on stage (and was later filmed with Cliff Richard and Lawrence Harvey). It was about a pop star and a manager, and Oldham determined at an early age he would be the Svengali.
After an unusual childhood -- his father died before he was born, his mother was openly the mistress of a man Oldham considered his father -- he made his way through fashion and Fleet Street to shaping the Rolling Stones' early career.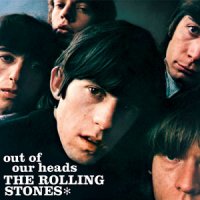 This volume ends just as that world was about to explode into headlines and massive record sales.
It is a fascinating story irritatingly told because of the number of voices. The casual reader may perhaps give up in the face of the numerous names in the passing cast, but -- as with Sex Pistol John Lydon's similarly constructed No Irish, No Blacks, No Dogs -- they also add necessary breadth.
But if any of that period in Britain, or Oldham himself, is of interest then there is a wealth of popular history here. People like Quant, David Bailey and the young Beatles come and go, the central character is variously described as a genius, a manic depressive and an astute, manipulative businessman, and the soundtrack is skiffle and pop into white boys playing black rhythm'n'blues.
Then everything changed . . .