Graham Reid | | 4 min read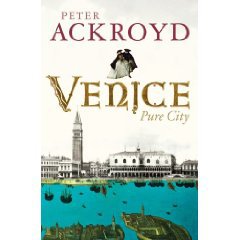 If you had been in Venice last year and gone to see the elegant Bridge of Sighs you would have had an unpleasant surprise. This passage between the Doge's palace and the prison -- those taken to the clanger would, at the very least, sigh -- was itself a prisoner of the 21st century.

It was surrounded by huge covers over the surrounding buildings which were undergoing renovation, and the Bridge of Sighs was incidental to massive advertising models for the Sisley brand.

Such is Venice today: in order to preserve the city compromises must be made with advertisers, and everywhere shops sell cheap Carnival memorabilia, postcards, replicas of gondolas and the like.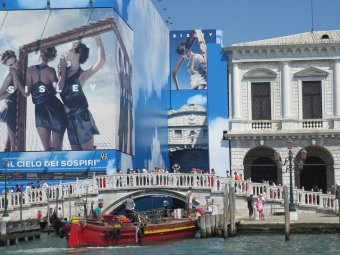 Around 20 million tourists annually come to this tiny city where the population today is a third of what it was in the 16th century, and falling.

Yet a 16th century Venetian would recognise the city today: as English writer Ackroyd notes in this sometimes interesting but often irritating meditation on Venice, a Canaletto painting dated 1727 is of a view which still exists, the houses and churches intact almost three centuries later.

What the time-travelling Venetian wouldn't recognise would be the Sisley ad or the detritus offered tourists.

Tourism is at the heart of Venice today -- as it has been for centuries, although never in quite the fast-turnaround numbers -- and Ackroyd concedes as much: "the tourist Venice is the essential, quintessential, Venice".

And there he abandons the past century or so.

Ackroyd's attention is not on Venice as it exists but as she once was, the city named "the serene one", a place shrouded in myth and misty visions, of odd architecture and even stranger self-belief.

Ackroyd takes a thematic, metaphorical and philosophical journey through its past, and he frequently relies on poetic phrases to carry the weight of meaning.

There are no passages here -- as there were of London in his superb biography of Charles Dickens -- to make you feel the city. You are left with amorphous and often jumbled images and similes, metaphors substituting for meaning.

Here is a typically staccato and self-important turn: "Venice was built from gold. It was the golden city. The desire to grow rich led to an obsession with gold. It was both a solace and a treasure. It was an investment and a defence. It was glorious. It was pleasing to the eye."

As he traces aspects of the city through themes (the sea, mirrors, merchants, politics and stories), Ackroyd relies on such oblique and pompous writing far too often. Paragraphs read like a television script where on-screen images will fill in the detail and underscore the belaboured point.

And his tie-in television series was almost as scrupulously free of Venetians as these pages. The quotes come from the likes of Ruskin and other writers who have visited, considered, then written.

Ackroyd is all consideration: he has researched scrupulously, weaves some fascinating detail and history between the archly lyrical writing ("glass is material sea") and even allows flashes of humour.

He is best when considering how Venetians saw themselves ("Venice reflects upon its own reflection in the water") and self-mythologised, although John Berendt's City of Falling Angels offers a better insight into Venice of today.

He is also good when unearthing aspects of Venice's unique history (its tolerance of a large Jewish community, its dependence on the sea and worship of it) and the arcane beliefs of its citizenry. His brief history of gondolas is fascinating: our 16th century friend lived with 10,000 of them on the canals. There are 400 today.

He notes there are 40 references by Shakespeare to Venice and its dominions ("not all of them complimentary"), and that some have suggested Shakespeare actually visited the city.

"But that is most unlikely. He did not need to do so. Venice is pre-eminently an imagined city."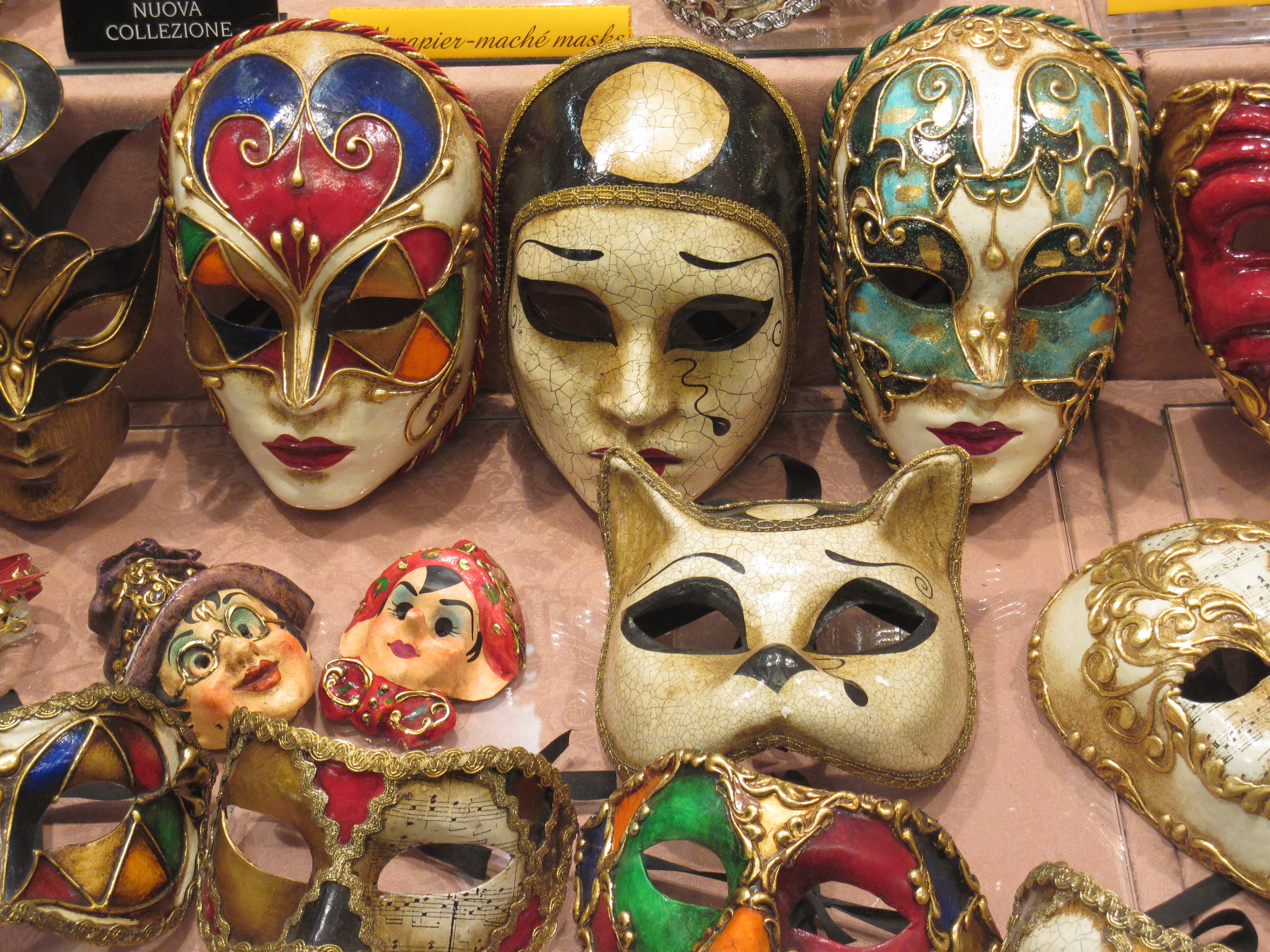 That was the premise in Italo Calvino's magical and cryptic novel Invisible Cities, and that has been Ackroyd's: Venice is not real -- that place where a Sisley ad overwhelms history -- it is a romantic vision.

It is and, of course, it isn't. It is a real city, albeit one romanticised, being abandoned by its citizens and awash with Carnival masks.

Ackroyd with his book and television tie-in (Dickens, The Thames, London now Venice) is doubtless onto a good thing, but the writer who brought to life Thomas Chatterton and Oscar Wilde through his fiction, or the dirty streets of Dickens' London, is seldom to be found in these pages.

And surprisingly, sometimes nor is a recognisable Venice -- beyond that glimpsed behind research which has been filtered through a poetic imagination.