Graham Reid | | 2 min read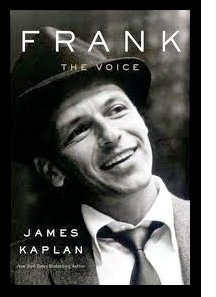 When he died, Time ran an eight-page tribute and put him on the cover with a simple tag-line: "Francis Albert Sinatra 1915 – 1998".
They might have added "The Voice", "Old Blue Eyes", "He Did It His Way" or some other catch-phrase, but none could have encompassed the complexity of Frank Sinatra's life, to some a decadent symbol of the American Dream at its most poisonously indulgent.
Sinatra once said, partly explanation but mostly justification, "Having lived a life of violent emotional contradictions, I have an over-acute capacity for sadness as well as elation".
James Kaplan's biography – Sinatra's rise through dance bands, the fall from grace after the war then artistic redemption in the 50s – confirms that self-assessment however. Although not revealing much new material, his interpretation of Sinatra's character offers persuasive insights into a man who, as U2's Bono noted when presenting the old singer with a Legend Award at the '94 Grammys, had "swagger and attitude".
That came early in his only-child life in Hoboken, New Jersey. His mother Dolly was "endlessly ambitious, fiercely determined, utterly pragmatic" and also "abusive, violent and vengeful", all qualities Frank inherited. As a singer he initially modeled himself on Bing Crosby then discovered his own phrasing which became more distinctively smoky as he matured. By inhabiting a lyric Sinatra redefined what singing could be.
Ambition and cocky self-confidence took him from the Hoboken Four – which won a radio talent quest, he was 19 – to Harry James' band then Tommy Dorsey's, and on to being A Star.
Girls swooned and screamed while men were away at war. They wanted to mother – and more – this skinny guy with blue eyes and a seductive voice. Then the war ended, his songs choices worsened, the girls grew up, others took his place in the public's affection. He made terrible films. Life chose his cameo in Till the Clouds Roll By of '46 – he sang Ol' Man River, "you and me, we sweat and strain", in a crisp white suit – as "the worst single moment" in any picture.
His career flatlined, those Mafia associations were public poison. Then he met the radiant, sexually voracious actress Ava Gardner, "that most dangerous of creatures, a gorgeous nihilist".
Sinatra became obsessed, his marriage to Nancy – always fragile because of his serial infidelities – broke up in the gossip columns. Frank and Ava drank, married, drank even more and fought publicly: "Jealousy was their emotional ammunition." Each had casually indiscreet affairs.
The public and columnists turned on them, but mostly on Sinatra whose career was in embarrassing free-fall, hers rising like the other end of their emotional see-saw.
Kaplan, a novelist as well as biographer, writes with assurance from inside Sinatra, Gardner and others throughout these detailed, sometimes racy, 750 pages: "Sinatra thought about it; Maybe humility would work. Anything was worth a try at this point." He also astutely identifies rare moments of musical genius in those wilderness years.
Sinatra recorded over 1300 songs in his career, but the Fifties catalogue on Capitol Records with arranger Nelson Riddle was his zenith. There – and the Academy Award for his role as Maggio, a character Sinatra knew intimately, in '53's From Here to Eternity – is where this dramatic account ends.
Sinatra, after Ava and unworthy songs, had reclaimed his crown.
Let's hope Kaplan will recount what happened thereafter: the Rat Pack; his great films The Man with the Golden Arm, The Manchurian Candidate and others; the courtship of JFK and Mob bosses; marriage to Mia Farrow (she 21, he 50); those hundreds of nights of My Way until no one, least of all him, could believe the words . . .
The second act of Frank Sinatra's singular and complex life, in fact.