Graham Reid | | 4 min read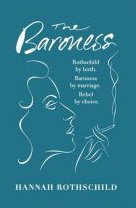 Some patrons of the arts are rewarded with physical legacies: the family name on the wing of a major gallery, a sculpture park, their portraits in public collections . . . Others make do with ephemeral acknowledgement, like Baroness Pannonica de Koenigswarter whose name is written invisibly in the air by a couple of dozen jazz compositions written for her.
The Baroness – aka Nica – was more than a peripheral jazz patron of the 50s passing out cash, she took jazz musicians into her home and supported them, often at great personal cost.
When drug-damaged genius Charlie Parker died in her lounge in 1955 while laughing at a clown on television (he looked in his 50s, in reality was just 34), her name was dragged into the public domain. A wealthy Jewish heiress hanging around with black jazz musicians was rare, and viewed with some suspicion by jazz musicians themselves.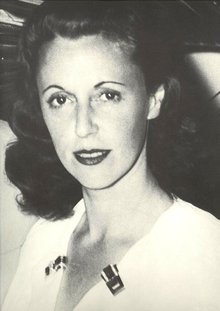 But her loyalty was fierce and unwavering, no more so than to the pianist/composer Thelonious Monk who she loved platonically and supported through ill-health, drug abuse, erratic behaviour and hospitalisations.
She took the rap for marijuana found in her car (facing three years jail then deportation) and for the final decade of his life Monk – by then damaged, reclusive, often mute and no longer playing – lived in her New Jersey home surrounded by her cats (Monk's son Toot counted 306) while his wife and children would occasionally visit.
Nica paid for his funeral, slipped money to many other musicians and – until her end at 74 in 1988 – was a flamboyant, if faded, nocturnal habitue of jazz clubs.
The baroness was – throughout her remarkable life – an exceptional character. She constructed few myths about herself – not that she needed any, she was born a Rothschild so had more money than God – but one was that name given by her amateur entomologist father: "Pannonica" was a species of exotic butterfly, she said. It was actually a species of common moth. And as an English-born woman attracted to the flame of the dark jazz scene of New York in the 50s, she was a moth bound to get burned.
Yet she seems never to have cared. Jazz and its artists were her calling.
In this candid exploration of her notorious great-aunt's life, Hannah Rothschild doesn't paint her subject as a saintly patron however, more a mystery to unravel which some in her family prefer to ignore.
For the general reader, that eccentric Rothschild family only three generations on from the Jewish ghetto of Frankfurt is perhaps of as much interest. Nica – who inconveniently died just as the author had got to know her – doesn't fully appear here until halfway through as the writer takes us back to a time when children were rarely seen or heard other than by nurses, tutors or butlers on the great estates with their private museums and zoos.
The Rothschilds could underwrite governments and wars (or withhold the cash if it wasn't in their business interests) and Europe was their playground and corporate territory.
Rothschild founding-father Mayer Amschel enshrined the dynastic injunction no daughters (or sons-in-law, or their heirs) could have any share in running the family firm. So women had their wings clipped as children and were destined for cosseted lives of lunching, planning lavish dinners and travel, while the men took charge or, in the case of the eccentrics, pursued their interests.
Nica was, however, very different. She climbed trees during a childhood of "physical luxury combined with personal neglect" by her parents, attended a Parisian finishing school ("a lesbian seminary"), rode Lipizzaner horses in Austria, and had family friend Winston Churchill at her coming-out ball. She learned to fly and in New York married the dashing Baron Jules de Koenigswarter whom she'd met while holidaying in France (and had scooted off around Europe with in his private plane, servants and minders in pursuit).
Children followed but Nica barely broke stride. When war came she courageously stayed in her French chateau until three days before the Germans arrived, because Jules was stationed in Africa she left her children in New York and enlisted in the Free French Army. She travelled to west and north Africa and was variously a decoder and a driver (rumour said she also flew Lancaster bombers). After the war she spent time in Norway where her husband was the French ambassador and, always in the background, was the seduction of jazz.
Her globe-trotting inevitably lead her to New York where, after again leaving her husband and children, she lived in luxurious hotels, drove her Rolls Royce to jazz clubs, befriended musicians, drank but barely ate (she couldn't cook, had never learned) and became a target for columnists such as Walter Winchell for her associations with black musicians, many of whom were drug addicts and her lovers.
She didn't care about the gossip or the abuse she endured (vehement anti-Semitism and for her unashamed relationships). She cared only about musicians and their music: Passionately and with her hand in her purse, or in their hand, when necessary. She was a freedom fighter still.
Hers was a life played out against a backdrop of elegantly managed if obscene wealth, suicide, eccentricity, heroism and personal tragedy. And with a great bebop soundtrack.
After this freewheeling biography, never again will you hear Monk's ballad 'Round Midnight – the reverie which flicked a switch in Nica's soul – without thinking of the jazz baroness. Nor of Monk in that final decade, withdrawn from the world and surrounded by hundreds of her free-range felines.
Monk hated cats.
For more on jazz and jazz lives go here.