Graham Reid | | 2 min read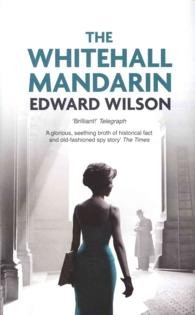 Consider how ripe the political pickings of the late 50s and early 60s are for anyone writing a spy thriller.
There is cigar-chomping Castro in Cuba helming a people's revolution, the young and sexually voracious JFK in the White House as the Bay of Pigs and missile crisis swirl around him, Vietnam as a war zone is hotting up and US military advisors are flying in, Cold War Khrushchev is in the Kremlin, Mao is gratifying his sexual urges and massacring civilians, and in Britain a bunch of Leftist Cambridge types like Kim Philby and Guy Burgess have fled to Mother Russia and the Profumo/Christine Keeler affair is going to fill up the front pages and take down a government.
Spies and double agents are everywhere.
With all this ripe material how can a writer go wrong?
Wilson – in this sprawling and overwrought novel which has won some alarmingly favourable reviews – shows you how.
But let's be generous and say when he does get the tone and ambience right large chunks of this do bear comparison with John Le Carre at best, and Ian Fleming a little further down the totem pole. So here is a Spy Who Came in From Russia With Love novel, as it were. Gripping but also unintentionally funny.
In a world where everyone has at least one alias and is engaging in dangerous liaisons with other agents of no fixed loyalty, Wilson has one of his characters observe "the spy ring had become a comic opera of revolving beds".
Unfortunately that accurate observation comes on page 31, and there are another 330 to go. It helps to have a pencil handy to keep track of the names of agents and counter-agents, all of whom seem to have peculiar sexual peccadilloes, especially the English toffs.
Wilson – an American decorated for service in Vietnam who has lived in Britain for decades – has done his research (the pages drip heavy-handedly with the evidence) and delivers a plot of Gordian complexity which shifts across continents, and often relies on chunks of expository dialogue. In addition to a cast of great and ruthless leaders who pop up conveniently, other references are dropped. One of our central agents borrows The Quiet American from a bookshop, interesting given later we relocate to Vietnam.
You cannot help think Dr Strangelove at one point, but the greatest absurdity – which occupies quite a wedge of this sometimes gripping novel – comes when our American agent (actually double-agent who'd been in the same Pacific squadron as JFK) escapes from one of the LSD experiments and hijacks a light aircraft.
By the oddest coincidence the pilot had flown on the mission to drop the first H-bomb on Japan and so follows a lengthy and increasingly drunken discussion about the psychology of the Enola Gay pilot Paul Tibbets who named the plane after his mother. All this happens while they are being shadowed by two Super Sabres. It's like a Jason Bourne movie directed by Woody Allen.
On landing in Cuba a bearded man steps out of the jungle to meet them. Of course.
When this messy, funny, absurd and oddly compelling novel is serious it is actually very good. A sequence on a British beach at night is positively Dickensian.
But then there's all the rest.
It takes some decoding, and I still don't know a song which is "a paler shade of fish-belly white" from 1968.